Managing technology in an organization can be a time-consuming and costly intrusion for small businesses that need the capital to purchase hardware, software, and security and dedicated staff to take care of them. Responsibilities will be more when money and time are scarce.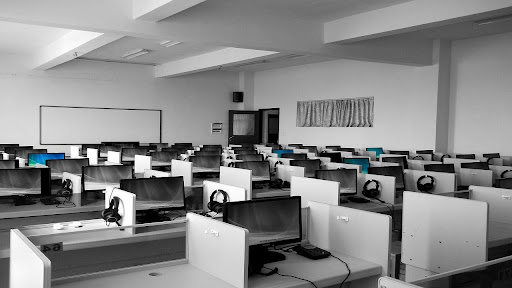 Your company can grow as much as your technology allows. However, if you fail to invest in the right tools, you will become helpless because other people take advantage of opportunities that you cannot pursue.
Digital transformation is everyone's business. The people who lead your company don't just need to know how the new technology works. They also need to understand how this technology will affect their operations and position in the market.
Check these signs in your company to determine if you need a managed IT service:
1. Your customer expectation is rising.
Consumer expectations are rising every year. Companies must face this challenge or lose ground because competitors provide customers with an intuitive, seamless experience.
Changes are needed when your technology hinders business value. Technology is continuously evolving, and companies have to evaluate the workforce and tools to learn and grow.
There is no requirement to lead the industry in technology-driven customer experiences. But, staying with the basic expectations of service, customization, and ease of use will allow your customers to earn their business.
2. You are open to cyber security risks.
No one is entirely safe from cyber threats. But if you are not upgrading your system for a longer duration, the situation will become more dangerous. In addition, most consumers decide to share personal information whether they trust the company or not. So the company has to handle the customer's personal information responsibly.
Even if you do not keep personally identifiable information, older devices sometimes leave data traces that hackers can exploit. Vendors may also use outdated systems that expose their customers to potential abuse. Stay away from threats by modernizing your system and working with partners who take information security seriously.
3. You are using repeated solutions to keep working.
Using repeated solutions indicate that your company is in dire need of upgrades. Sometimes you may need to change your process before your technology. However, in most cases, outdated techniques force you to compromise and take extra steps to achieve the desired results.
Thus, while workarounds help reach solutions, they can hide problems and create confusing processes. Moreover, workarounds can quickly become a new, informal business process rather than a temporary solution to an emerging issue.
4. Your IT team spends all their time putting out fires.
Your technology team will always be the first to suffer from immediate breakdowns. Hence, more companies realize the value of investing in technology than simple maintenance costs.
Talk to IT leaders and team members to determine how much time they spend on maintenance against new projects. If the answers are too much for the care, start looking for technology options that can take away the burden of your IT teams.
Involve the entire leadership team in the process. Your IT experts know how your options will integrate into your existing system and explain the benefits of adding new tools. Finally, find a solution by contacting a managed IT service to help your IT teams spend more time staying active. 
Hence you can hand over all the complex tasks to contractors who provide managed solutions at a fixed cost to concentrate on your primary objectives peacefully. 
Realizing the cost
The service provider will update the hardware regularly as part of the agreement. Therefore, there is no necessity to invest in new hardware and infrastructure from time to time. Instead, these investment costs are moved from the balance sheet to the profit and loss statement and replaced with regular and fixed costs. This idea makes it easier to plan a business, especially for a growing company.
When disaster happens
Cost is usually the most enjoyable benefit of managed services, but other payoffs such as reliable operations can also be availed. If a disaster happens, it will spoil the server room, and an alternative server has to be borrowed to load the data. 
The data centers responsible for allowing the employees to access email and remote desktops fail to operate in the event of a disaster. Managed IT service providers can find excellent solutions to these problems.
When the system is adequately planned and implemented correctly, the rewards of managed service approach can be significant – financially for management and functionally for IT staff and employees.