On & Off-Site Data Backup Services in
Ontario, Canada
Back IT up On or Off-Site; be sure you're secure. Get rid of your old storage service tools and stop worrying about your data. Choose to use one of the best cloud backup and recovery solutions offered today.
Protect Your Data with Our Cloud Data Backup Services
Every company needs to be protected from data loss; make full use of AccuIT's IT support with our off-site data backup service. Being proactive by developing security measures and a proper backup plan will help your business avoid a data disaster. OffSite Backup has become increasingly essential since many companies have switched from building and managing their data centres to storing their applications and data in the cloud.
Your data stays in Canada, next to your peace of mind.
Our customized, reliable off-site backup solution removes the stress and worry associated with potential data loss. Our experienced IT professionals manage the backup for you and store your data right here in Canada in one of our secure data centres. Our secure offsite data storage keeps your company's data in a cloud environment, wherever that data is located, and whether it is managed internally by your company or externally by a third party.
The Features You Get with Our Data Backup Services
Our offsite data storage solutions are ideal for securely managing and maintaining your backups in line with your disaster recovery policies. We offer end-to-end data backup services that harbor the following features:
We offer complete computer data backup services, wherein we backup all your important files including emails, databases, and server operating systems. We can also help backup individual workstations that need special protection. The files duplicated during the complete backup process are designated beforehand by a Data Backup and Recovery administrator.
We archive all of your crucial data. We also give you the freedom to customize your data retention policies and add more local storage centres to accommodate the growing amount of data. Our Data archiving process moves your data that is no longer frequently used to a specific offsite data storage device for long-term retention.
On-Site and Off-Site Data Backup services
We leverage highly secure data centres to render both onsite and offsite data backup solutions. In the event of an emergency, all of your data can be securely stored in any of our data centres exclusively located in Canada.
Our data backup services are customized according to the specific needs and requirements of your business. We aim to provide you with the best cloud data backup service. 
We guarantee round-the-clock monitoring of your entire IT infrastructure under the supervision of our experts. We respond quickly to any issues, fixing any backup unit damage overnight.
Our 24/7 asset monitoring process collects and analyses data from your IT infrastructure, systems, and operations and uses that data to enhance your business outcomes and drive value to your organization.

Why Data Backup Services are So Crucial Today
The below stats do a good job of explaining why data backup services and cloud data recovery are so crucial today. 
93% of the companies who lost their data filed for bankruptcy in less than a year

95% of data loss scenarios were not related to natural disaster

31% of personal computer users have lost access to all their data because of reasons out of their control.

It takes 18 hours on average for businesses to recover lost data.

Over 140,000 data crashes are reported in North America alone.
Competitively Priced Data Backup Services
Our offsite data storage pricing is very less.
Our off-site data backup services start at $19.95 / month. Please contact us for more information.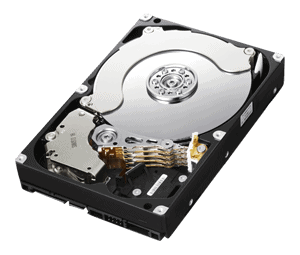 Why Choose AccuIT for offsite and onsite backup solutions.
Affordable Service
We cater to the needs of small businesses by offering high-end backup services at an affordable price. We backup all your data in certified, secure data centres exclusively located in Canada without burdening your pockets. 
Easy-to-use
Our data backup and recovery is easy to use because we take care of your management tasks that are needed with other forms of backup. Just a few simple clicks are all you'll need to do to backup your data. 
Off-site data storage solutions
You can rest assured that your data is safe at all times by having it stored in our cloud-based data centres. With reliable cloud data backup services, we ensure you secure storage impervious of data loss or theft. Our offsite backup solution for small businesses and medium-sized organizations is cost-effective and secure.
Access data from anywhere
Data backed up in the cloud can be accessed from anywhere, anytime you wish and from any device you desire, regardless of whether it is mobile or desktop. All you'll need is a good internet connection and a computer or mobile device. 
Protect Against Ransomware
Ransomware is arguably the greatest threat businesses face today. According to a recent report published by Cognyte, the first half of 2021 has already seen almost more ransomware incidents than the entire year of 2020. A total of 1097 organizations from around the world have been hit with a ransomware attack in the first half of 2021. This number is considerably higher when you consider there were only 1112 such incidents reported throughout 2020. Suffice to say, ransomware attacks affect all businesses, regardless of their size or industry domain. Bad actors often end up encrypting backup data when they launch a ransomware attack. Our backups are not removable from the client site, thus making it impossible for attackers to harm your data.
Frequently Asked Questions
1. How does your off-site data backup service work?
Our off-site data backup services use cloud backup, where the data is backed up to the cloud and stored in our secure Canadian data centres.

2. How long will it take to backup my data?
The time required to back up data depends on several factors, such as data size, network transfer rate, hardware's read and write speed, etc. We use advanced de-duplication techniques to ensure that only the changed data gets uploaded to our servers, ensuring much lower backup times.
3. What are the advantages of storing data in the cloud?
Accessibility
Bandwidth
Disaster Recovery
Reduce Operating Costs
Synchronization
Time-Saving
Security
4. How secure is your cloud data backup services?
For AccuIT, you can rely on integrated self-defense based on machine learning, which protects against ransomware attacks. Our backups are not removable from the site, thus making it impossible for attackers to harm your data. Meanwhile, enterprise-grade encryption protects your data in transit and the secure cloud. As a result, your files are safe in our data centres.
Areas We Serve
AccuIT offers reliable data backup services for businesses to the following Regions in Ontario, Canada.
Stoney Creek

Niagara Falls