If you plan to create a website for your business, you must work with a website hosting service. For a website to connect to the Internet and be accessible on the World Wide Web, website data must be stored on a server with 24/7 Internet access.
Many startups don't have the time or resources to set up their web servers, so they pay an annual or monthly fee to host their website at professional hosting service.
Depending on your chosen service, it permits you to quickly construct and customize your website and make it accessible to the world with the click of a button.
Learn more about choosing a website hosting service provider based on your business needs.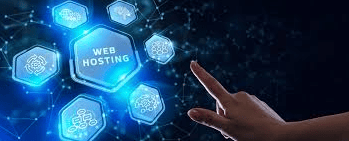 Factors that influence the choice of a web hosting service provider
Hosting is a service essential for any website or blog, no matter how small. To make your choice more accessible, we present two ways to deal with it.

1. Website type
There are various web hosts to select from, and many of them cater to specific types of websites and industries.

E-commerce sites
Starting an e-commerce store and selling items online, you will require to set up a checkout procedure with a shopping cart and a secure method to collect and store your customers' financial information. Some e-commerce website builders with online stores come with hosting. These platforms usually allow you to add hundreds or even thousands of individual product pages.
Your new website must also be mobile-ready, meaning it should look as good on a mobile screen as on a desktop.

Digital media publisher
Are you looking to publish a web series, podcast, or digital portfolio with many photos? Next, you'll need a web host that caters to digital media publishers. You can upload digital media directly to your website or be able to link to where your media is stored.

Blogging
WordPress is the first choice when creating a blog. You can quickly add and edit posts on the page for search engine optimization purposes and include images, tags, meta descriptions, and other information. Managed WordPress also offers a quick start wizard to create your blog and get started much faster than installing your WordPress blog.

2. Technical skills
There are two main options here. If you are not technically sound, you may quickly create a website using the website builder, which comes with hosting. Business web hosting may be your best option, giving you access to essential features like payments and SEO analytics.
Suppose you have experience building websites or working with a professional website designer. In that case, you'll have more freedom and control if you go with a builder and hosting company specializing in WordPress sites. Managed WordPress hosting can be a better option for e-commerce websites that require more customization and functionality. Add plugins to build your WordPress site sales.

Scalability and forward-thinking
When choosing a web hosting service, you need to remember what you want and need in the future. If you're starting, you won't have to pay for features you don't need. But as your company upgrades, you may want to access these features in the future.
These are the hosting basics that all websites need from the start:
Storage: For most small to medium sized business websites, just a few gigabytes of storage is sufficient.
Bandwidth: People with large sites that expect to attract many visitors need more bandwidth.
Scalability: Option to increase resources automatically if your site traffic increases significantly.
Reliability: Search for a 99.9 percent uptime guarantee or better. A broken website is useless.
Security: If your hosting provider does not list malware/virus protection as a feature, you can ask for it.
Backups: Some providers operate scheduled backups of your content and store them in your hosting plan.
24/7 tech support: You can call for help no matter the hours.
Features you'll need include:
Speed ​​tools to optimize your site for mobile devices.
Analytics tools to gather data about the marketing efforts and your users
Tools that permit you to integrate your website with your social media pages.
You may be able to move your website to a new hosting service later, but it's worth getting access to these features from the start.

Conclusion
Choosing a web hosting service provider depends on the nature of your business. With numerous options available, you can either build a website from scratch or use an existing template designed for your specific business model.
You also need to find a web host that matches your technical expertise. If you have no experience building websites, working with a very complex system will slow you down. However, a simple website builder platform may not provide the flexibility you are looking for if you have the skills to design a unique website. AccuIT offers the best web hosting service. Call us now!