Backup as a Service can make data protection easier and neutralize malware and ransomware threats to ensure your data can be recovered fastly and is always secure. As data's value and business importance increase, so do the challenges of Backup, restoration, and data management. These challenges are exacerbated by the explosion of data growth, increasing SLA requirements, and evolving threats and compliance. Hybrid clouds offer businesses greater flexibility, protecting and managing applications and data in primary data centers.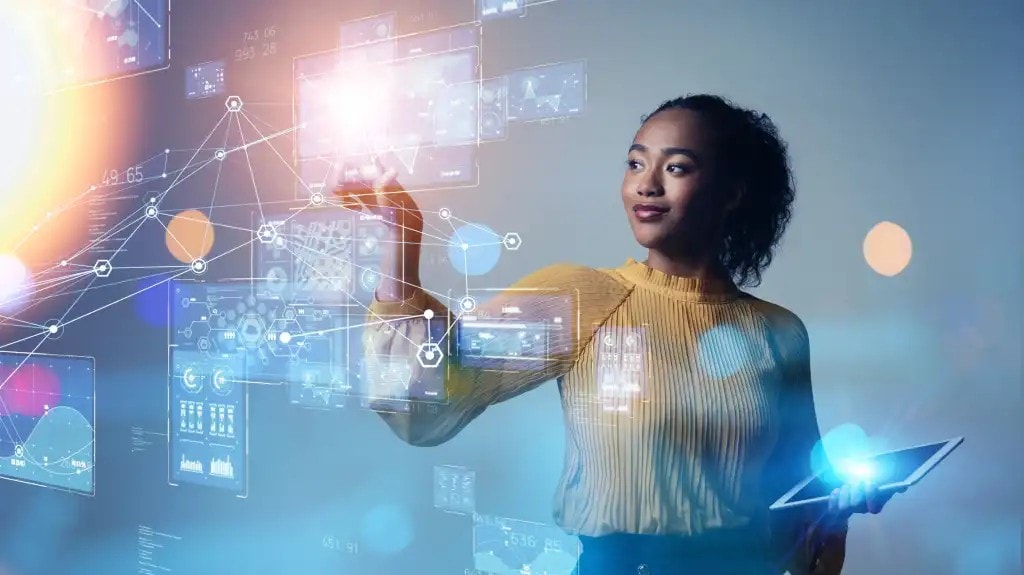 Many IT organizations that have put together data protection solutions for years are now burdened with static and disparate infrastructures that rely on the same backup approach. Organizations that delay updating complain that they are stuck in maintenance mode. Multiple touch points for management, slow production and software licensing costs, annoying upgrades, and over-provisioning can quickly add up. Resources are scarce – but failing to protect business-critical data and applications can put business health at risk.
This situation challenges IT organizations to find solutions that protect their most important and valuable assets. Modern cloud services are designed to protect data and applications better, simplify operations and keep costs down in the hybrid cloud.

Create your modern data protection policy
When it comes to updating data protection, most companies know they can't wait. Some organizations expect to increase spending on data protection in 2022, and data backup and recovery are identified as the top areas for planned data center modernization in the next 12-18 months.
Cloud services improve efficiency by reducing cost, risk, and complexity. On-premises and hybrid cloud data protection prepare you to deliver future SLAs, allowing you to meet challenging RPOs (Recovery Point Objective) and RTOs (Recovery Time Objective) — while keeping your business running.
The new Backup-as-a-Service offering redefines backup and recovery with the simplicity and flexibility of a cloud experience. Cloud-native services can remove the complexity of protecting your data and free you from the day-to-day hassle of managing your backup infrastructure. An innovative approach to Backup allows you to meet SLAs in the hybrid cloud and simplifies your infrastructure, creating significant value for your organization.

Backup as a Service for Hybrid Cloud
Flexible data protection is critical to always having data and applications in today's changing hybrid cloud environment. While every organization has requirements, you must focus on cost efficiency, simplicity, performance, scalability, and future readiness when planning your strategy and evaluating new technologies. The simplest option is a backup-as-a-service solution that integrates all these features into a pay-as-you-go consumption model.
Modern solutions are designed to support today's challenging IT environment. The future of data protection requires Backup as a service because of the following benefits:

Cloud Simplicity:
Simplicity must be at the top of your list regarding data protection. Traditional backup methods are notorious for their complexity and require multiple separate backup tools to manage operations in a hybrid cloud. This fragmented approach inhibits innovation, as much time and energy is transferred to configuring and managing different operating systems and creating best practices.
AccuIT's Backup and Recovery bring the simplicity of your cloud experience to on-premises and cloud environments. The service breaks with standard backup deployment repositories supports any underlying storage pool to protect virtual machines and eliminates the need to manage backup hardware, software, or cloud infrastructure. The solution can be employed quickly and managed from just one console.

Flexibility:
Every business has unique data protection needs; it can be a stretch to meet them with legacy solutions. Flexibility and scalability are vital tenets of data protection solutions, designed to provide options that can meet all RTO and RPO requirements, whether you want quick restores via snapshots, fast recovery on-premises, or long-term data retention in the cloud.

Agility in speed.
Any hybrid cloud data protection solution should be agile and deliver fast restores, fast on-premises recovery, and robust protection that can be enabled quickly. Backup and Recovery allows you to easily manage backup and recovery operations, increase storage capacity and begin backing up your data with a few clicks.

Storage efficiency.
Flexible bandwidth, DE duplication, and compression technologies work together to enhance data protection as a service offering and reduce storage costs and network bandwidth on-premises and in the cloud.

Cost optimization.
Pay-per-use services eliminate upfront capital costs with predictable and transparent billing that aligns with actual usage.

Ransomware protection.
The data security solution is complete only with ransomware protection. The most effective method to protect backup data from cyber-attacks is to hide it from attackers. Ransomware can't infect and encrypt anything it can't penetrate.
Backup and Recovery Service creates backup stores that are not directly accessible by the operating system. Backup photos are inaccessible to ransomware, ensuring backup data security and enabling reliable data restoration. Since backup data is immutable, users can also prevent deleting or modifying backups before the configured retention date inadvertently or maliciously. Once the retention/persistence date is set, it cannot be downgraded and is safe from backup attacks or accidental deletion.

Who provides the best cloud backup service?
When it comes to cloud backup services, AccuIT is the clear leader. Call us now and see for yourself why AccuIT is the best choice for all your cloud backup needs.