Secure and professional email hosting services are essential to organizations' success. And whether you possess a small or medium-sized business or run an enterprise organization, hosted email can assist you and your team to be more productive at the office, on the road, and everywhere.
All business email hosting services are not created equally. And when there is no one-size-fits-all solution, some considerations can make choosing a hosting email service easier and provide your business with the tools it needs to succeed. Let's look at what small and mid-sized businesses and enterprise organizations should look for in a hosted email solution.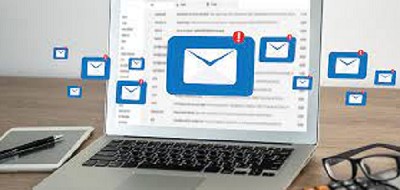 Small- and Mid-Sized Businesses
When choosing email server hosting for your small- or mid-sized business, you may be inclined to select one of the free services available. After all, "free" gives you the needed services and keeps your budget in check. There are a few pitfalls to choosing a free service you may not know. For example:
Unprofessional Image: When you communicate with other organizations or clients using an email address with a free extension, you risk making an unprofessional impression.
Credibility: You can simultaneously achieve credibility and professionalism with email hosting services that permit you to utilize an email address that ends with a YourCompanyName.com extension.
Hacking: Many free hosted email solutions lack essential security measures for conducting business safely. In addition to exposing the company to hackers, without the proper safety measures, these services can leave people you communicate with vulnerable – ultimately impacting your working relationships and possibly your bottom line.
Although free business email hosting services cost you nothing, they can badly affect your company. Fortunately, many paid solutions are inexpensive and effective. So, if you can invest just a few dollars per month, you can get a great deal of security and many other services that will make your business run more smoothly, such as:
Custom email domain extensions allow you to assign email addresses like name@BusinessName.com.
Enterprise-grade security with multi-factor authentication and the ability to securely access your messages remotely.
Calendars and contact lists are secure and can be shared among your organization's employees.
Cloud storage lets you securely access the files virtually, share them with your team, and be on track no matter where you are.
24/7 Professional support can help you resolve issues quickly and easily.
Enterprise organization
Unlike small and medium-sized businesses, enterprise organizations often have hundreds of employees who may work across the country or worldwide. And while it makes sense that an organization of this size would want to use the most secure email hosting service, many don't. The results were devastating.
For example, a primary free email service disclosed a security breach that eventually affected at least one billion or a third of Internet users worldwide. Unfortunately, attacks on businesses, government agencies, and individuals are expected to increase.
Safeguarding your company from security breaches is more important than ever for an enterprise-level organization. To keep your data – and your employees – safe, look for email server hosting that offers advanced protection in addition to the services you need, such as:
A business-class email solution with always up-to-date virus and malware protection
Unlimited mailboxes allow your teams to send, receive and store essential messages – no matter how large their mailboxes are.
Local email forwarding with a policy-based solution helps protect email from unauthorized access.
24/7 customer support that allows your team to resolve questions or issues as they arise
Choosing the correct email hosting service for a small or medium-sized business or enterprise organization is vital for communicating with your customers and teams and can affect the safety and security of your entire company. Businesses can use multi-factor authentication, always-up-to-date virus and malware protection, local email forwarding, custom email domains, 24/7 support, and more.
Learn how to get state-of-the-art email server hosting for your business, no matter the size, with AccuIT, which offers the best-in-class email hosting services. Call us today!